YouTube Video: Triple Constraints Of Project Management | Iron Triangle Explained | Tips For Project Management by Kandis Porter
Triple Constraint
You may have heard of the term "triple constraint," which traditionally consisted of only time, cost, and scope. These are the primary competing project constraints that you have to be most aware of. The triple constraint is illustrated in the form of a triangle to visualize the project work and see the relationship between the scope/quality, schedule/time, and cost/resource (Figures 1-2 and 2.2). In this triangle, each side represents one of the constraints (or related constraints) wherein any changes to any one side cause a change in the other sides. The best projects have a perfectly balanced triangle. Maintaining this balance is difficult because projects are prone to change.
Your project may have additional constraints that you must face, and as the project manager, you have to balance the needs of these constraints against the needs of the stakeholders and your project goals. For instance, if your sponsor wants to add functionality to the original scope, you will very likely need more money to finish the project. On the other hand, if they cut the budget, you will have to reduce the quality of your scope. Further, and if you don't get the appropriate resources to work on your project tasks, you will have to extend your schedule because the resources you have take much longer to finish the work.
For example, if scope increases, cost and time may increase disproportionately. Alternatively, if the amount of money you have for your project decreases, you may be able to do as much, but your time may increase.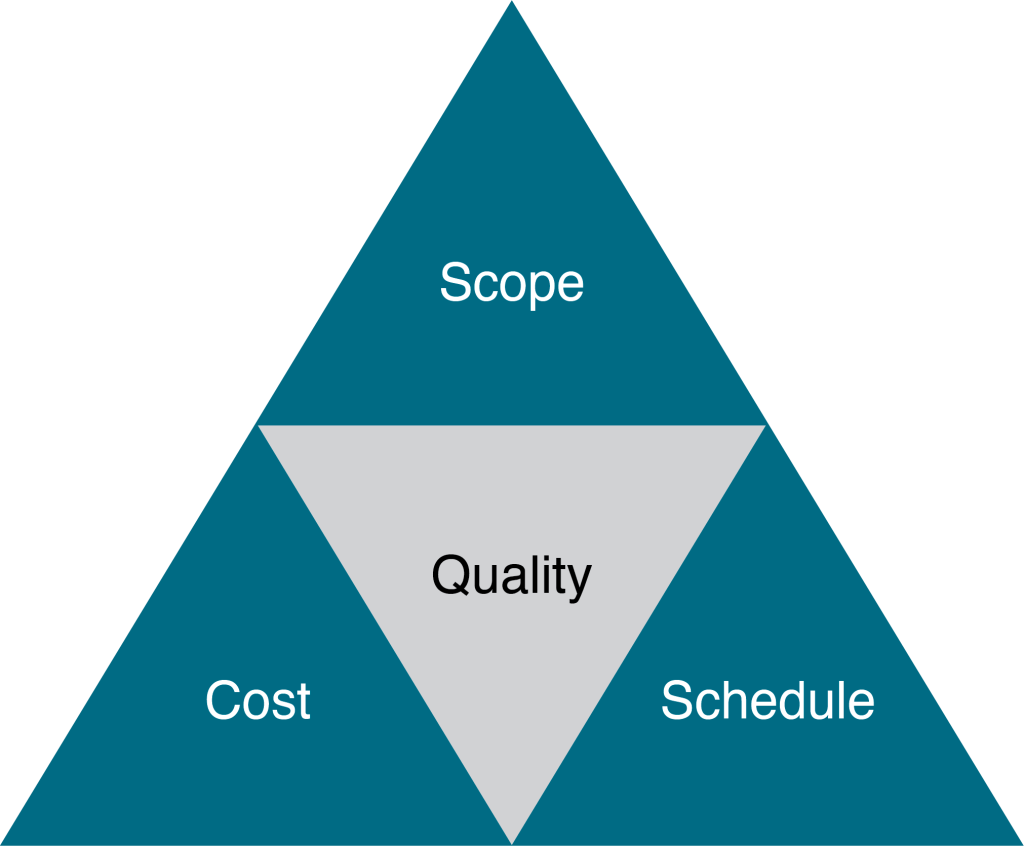 You get the idea; the constraints are all dependent on each other. Think of all of these constraints as the classic carnival game of Whac-a-mole (Figure 2.3). Each time you try to push one mole back in the hole, another one pops out. The best advice is to rely on your project team to keep these moles in place.
The dynamic trade-offs between the project constraint values have been humorously and accurately described in Figure 2.5.